Affiliations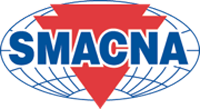 Sheet Metal and Air Conditioning Contractors' National Association (SMACNA)
The Sheet Metal and Air Conditioning Contractors' National Association creates multiple standards and technical manuals, addressing all facets of the engineering, construction and HVAC sheet metal business, from duct construction and installation to air pollution control and energy recovery.
---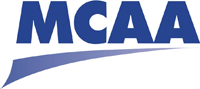 Mechanical Contractors Association of America (MCAA)
MCAA serves the unique needs of approximately 2,600 firms involved in heating, air conditioning, refrigeration, plumbing, piping, and mechanical service. They do this by providing members with high-quality educational materials and programs to help them attain the highest level of managerial and technical expertise. MCAA includes the Mechanical Service Contractors of America, the Plumbing Contractors of America, the Manufacturer/Supplier Council, the Mechanical Contracting Education and Research Foundation and the National Certified Pipe Welding Bureau.
---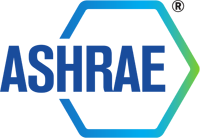 American Society of Heating, Refrigerating and Air-Conditioning Engineers (ASHRAE)
ASHRAE, founded in 1894, is a global society advancing human well-being through sustainable technology for the built environment. The Society and its members focus on building systems, energy efficiency, indoor air quality, refrigeration and sustainability within the industry.
---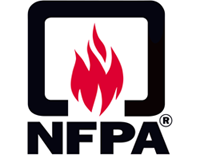 National Fire Protection Association (NFPA)
The National Fire Protection Association is a global nonprofit organization, established in 1896, devoted to eliminating death, injury, property and economic loss due to fire, electrical and related hazards. NFPA delivers information and knowledge through more than 300 consensus codes and standards, research, training, education, outreach and advocacy; and by partnering with others who share an interest in furthering our mission. NFPA membership totals more than 60,000 individuals around the world.
---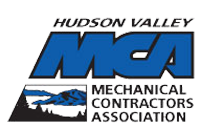 Hudson Valley Mechanical Contractors Association (HVMCA)
The Hudson Valley Mechanical Contractors Association is the positive face of the heating, cooling, plumbing and piping industry in a constantly changing environment. The association aids its members in achieving professional standards, safe workplaces, and cost-effective, energy efficient projects through its promotion of education, advocacy and community involvement.
---

The New York State Energy Research and Development Authority (NYSERDA)
NYSERDA offers objective information and analysis, innovative programs, technical expertise, and support to help New Yorkers increase energy efficiency, save money, use renewable energy, and reduce reliance on fossil fuels. A public benefit corporation, NYSERDA has been advancing energy solutions and working to protect the environment since 1975.
---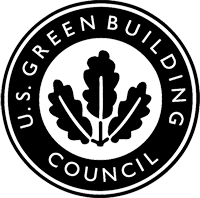 U.S. Green Building Council (USGBC)
The U.S. Green Building Council is committed to a sustainable, prosperous future through LEED, the leading program for green buildings and communities worldwide. Their mission is to transform the way buildings and communities are designed, built and operated, enabling an environmentally and socially responsible, healthy, and prosperous environment that improves the quality of life.
---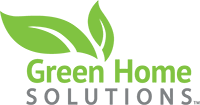 Green Home Solutions
Green Home Solutions has a strong track record of successfully treating residential and commercial properties. A mold remediation company based in in Westchester County, they can help you take care of mold, odors, mildew, and other issues.